Professional Photographer, Vasily Lukyanov, not only understands how to frame a good photograph, but also how to use the simplicity of color in his builds.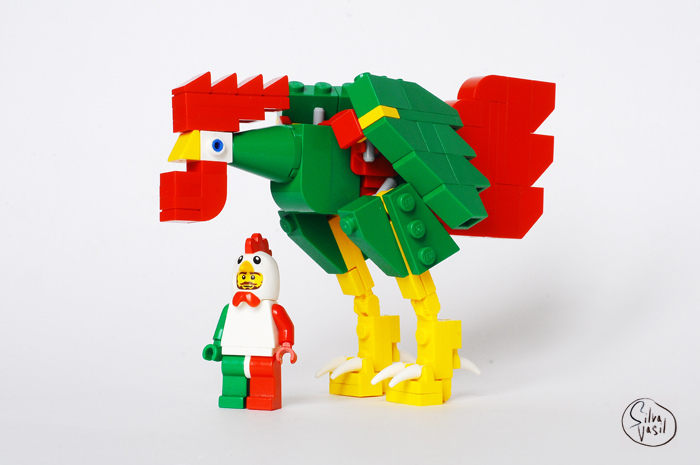 Vasily's model is one of over 60 creative models featured in Amazing Brick Faces, an ebook available free here for a limited time.
When not building with LEGO, he enjoys traveling, hiking, and photography as well as running, biking, and kayaking. A graduate of the Moscow Academic Art College, Vasily works as an illustrator for several publications.
Some of the most popular art consists of only a few bold colors, like Vasily's "Rooster Race." In fact, the very genre known as "pop art" consists almost entirely of these simple primary colors.
Consider simplifying your next creation – you may like what you come up with. The best way to improve is to take immediate action. Share your next LEGO creation in our February contest, by building an "amazing face." See the contest page for rules and submit a model today!