Taking 3 weeks just to develop a strategy for modeling the Hungarian Parliament in microscale, Tamás dazzles our eyes with his first architectural model.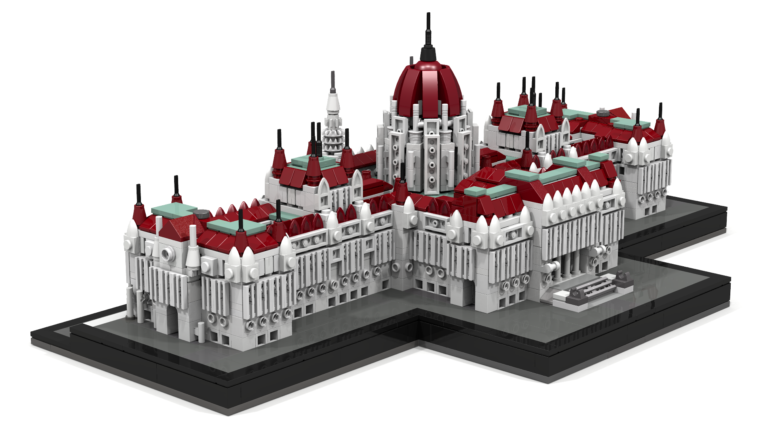 Known as Bigboy99899 on Flickr, Tamás shares some of his challenges below and provides some stats about his model. Can you guess which feature he began his design with? Read more to find out.
History
The Hungarian Parliament building was built at the end of 19th century with modern concrete structure and internal machinery but with Neo-Gothic and Neo-Renaissance external ornaments.
Design
It houses two chambers in two smaller domes, and it has a large central dome with the main staircase and entrance. Its symmetrical facade is just ashore River Danube, so its practically used entrance is located on the eastern side.
Get Master Builders' brand new eBook, 
Amazing Brick Faces
for
FREE
!
Development
Building it in microscale (1:720) meant several challenges resulting
in 3 weeks
of intense development work.
Starting Point
The basic idea was about how to make the front stairs.  It was very hard to keep the exact aspect ratio of arches in main dome, while using reversed-brick technique for its ornaments.
Experimentation
I played around with two concurrent dome versions. Experimenting with new techniques to attach buttresses to the wall was quite a fun. I learned a lot about microscale modeling in the process.
Stats
Piece count: 2097 (with flags)
Dimensions: 52×28 studs
Scale: 1:720
Building time: about 2 weeks
Software: LDD (Lego Digital Designer)
Question: Have a question for Tamás? Now is your chance to ask! You can leave a comment by clicking here.