This playful caricature of "Hank" from Finding Dory is just one example of the creativity DOGOD Brick Design builds into his plastic sculptures.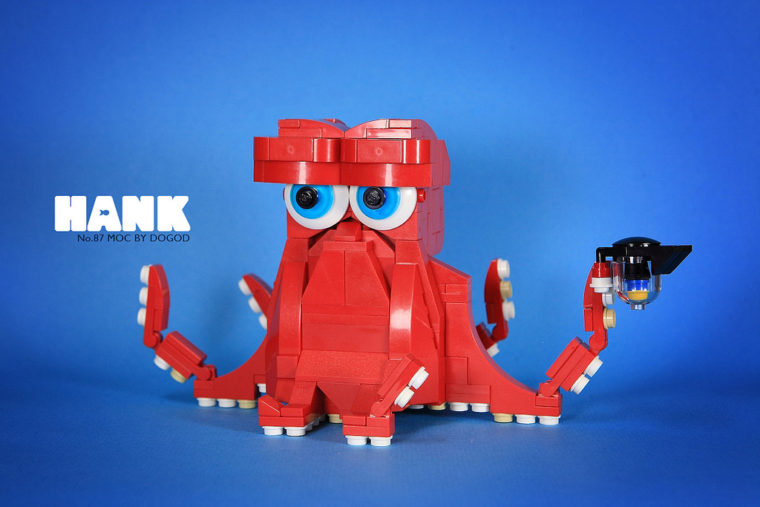 DOGOD is the winner of Master Builders' first contest with his Charlie Chaplain model shown below.
Pixar films are a great source of unique faces for builders to tackle. But sometimes it's fun to reach back into entertainment history like our winner has done here.
Notice how much character is added by details like the mustache and suit and the black around the eyes.
As part of the contest rules, DOGOD has uploaded a photo of every piece used in the Chaplain build.
If you have similar pieces in your collection, maybe it's time for you to build your own!