Brick Classics has compiled free instructions and a parts list for building an old-fashioned cassette tape. With something like this, color doesn't really matter, so if you have some similar pieces, go ahead and give it a try!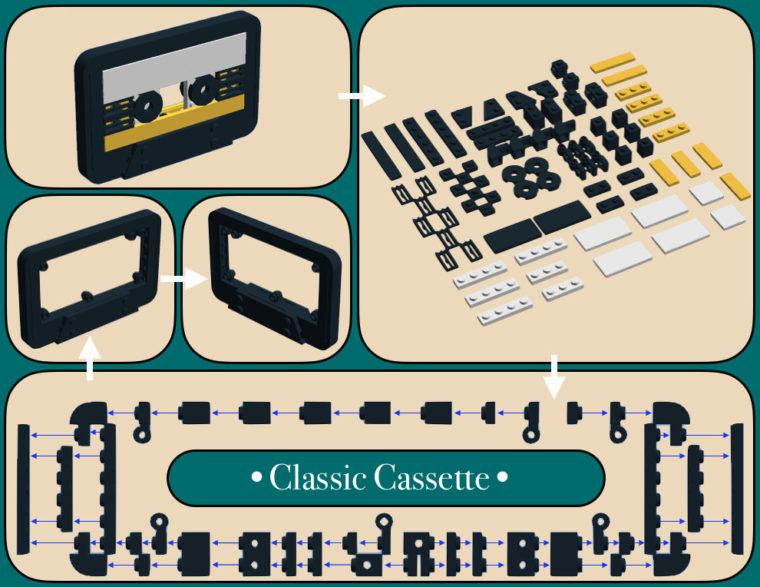 See the rest of the instructions below.
See more retro LEGO models at BrickClassics.com.
Question: Cassette tapes are pretty old technology, but I'll bet many of you have used them. Do you still have a cassette tape player? You can leave a comment by clicking here.