If I gave you a pile of rectangular bricks, what would you build? Many would build a wall. My 3-year-old would certainly build a tower. People expect a square wall from square bricks, but they are more impressed by a curved arch from those chunks of masonry.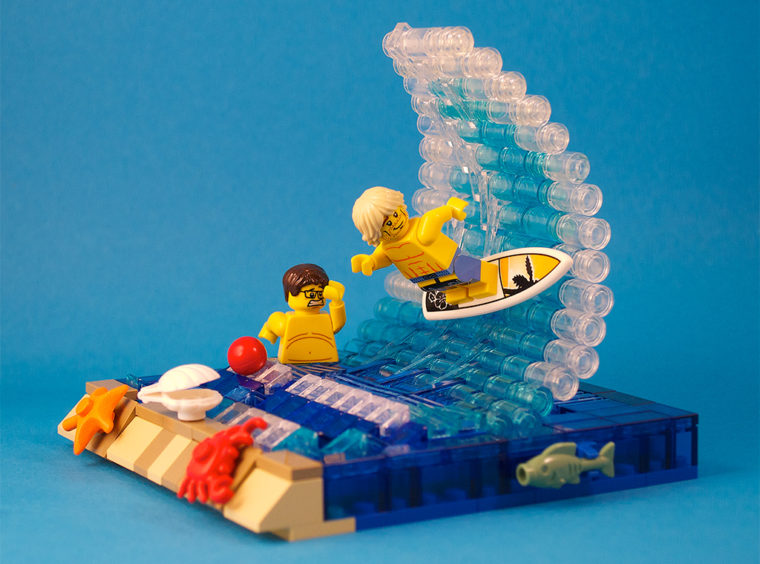 Masterfully demonstrating the "wave technique" in this surfing scene, Sylvain Amacher (captainsmog), turns the blockiness of LEGO into a sleek action scene.
Try the 'wave technique' with bricks from your own collection.
A graphic designer from Switzerland, Sylvain knows how to please the eye.